A message from the Principal, Mr. Jeremy Barnes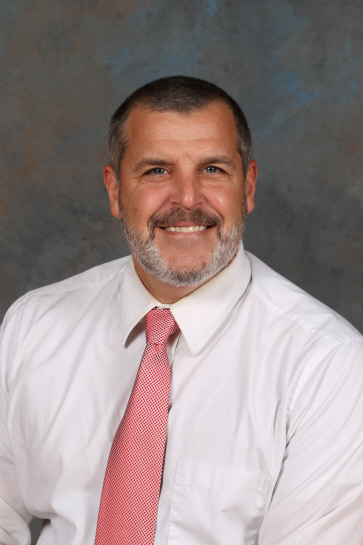 First off, I want to share how I excited I am to join the "Greyhound" family. I really am looking forward to joining a great community and staff at SAMS. In a few short weeks, summer vacation will end and students will begin another school year. In the meantime, do some fun things with your students and enjoy the rest of your summer.
My journey as an educator began with Shippensburg. Prior to graduating from Shippensburg University in 2005 with a Bachelor's Degree in Elementary Education and Early Childhood Education, I student taught at Nancy Grayson and had two phenomenal cooperating teachers. My first full time job was teaching 2nd grade at my Alma Mater, Greencastle-Antrim. Simultaneously, I was coaching middle school basketball and high school baseball. I enjoyed being a role model for our youth so I gained my mid-level math certification and taught math at Greencastle-Antrim Middle School for 4 years and served as an Administrative Intern for 1 year. After completing my Master's Degree in Educational Leadership, I interviewed and was selected to be an Assistant Principal at CAMS South in the Chambersburg Area School District. After 4 years, I had the opportunity to become the Principal at Hamilton Heights Elementary School within CASD. I just finished 5 years at Hamilton Heights and can't wait to get started in Shippensburg.
As I learn more about SAMS, I will collaborate with the staff to create goals for our building but there are two ideas that come to mind that I can begin to work on immediately. First, Communication is key for any organization to move forward. All stakeholders need to know the "happenings" of what is going on within our school I will be working with the Admin Team at SAMS before school starts to explore the best means of communication for our students, staff, families and community. Secondly, Connecting our students to the building and one another. We want ALL our students to feel valued, appreciated, and cared for. Students should discover their interests by participating in athletics, the arts, or even clubs. Our staff will work on providing engaging opportunities for our students.
Feel free to reach out anytime! Looking forward to a great school year! - Mr. Barnes
A message from the Assistant Principal, Mrs. Barnhart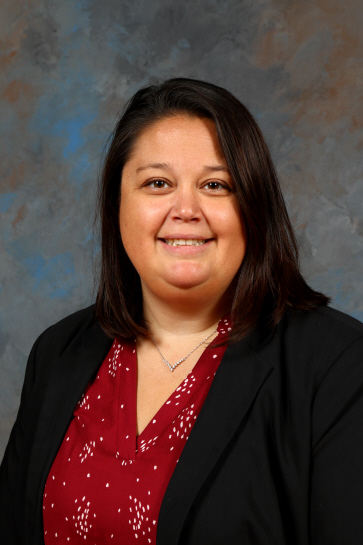 Welcome back everyone! I am super excited to begin another year at the Middle School. Joining the family of Shippensburg Area Middle School in January of 2022 was a wonderful opportunity and I am looking forward to continuing my journey with the teachers, staff, students, and families of our district. I am a 2003 graduate of Shippensburg High School and a 2007 graduate of Shippensburg University. Maroon and Grey pride runs deep within me. Upon graduation of college with a Bachelor's Degree in Business and Computer Technology and my teaching certificate I joined the ranks at Chambersburg Area Senior High School where I served as a Business Teacher for 12 years. During my tenure at CASHS I worked alongside wonderful students and staff, served on various committees, taught a wide range of Business Education classes as well as coordinated Cooperative Education experiences for students. I love helping students apply their learning in the classroom with real world experiences and connecting the dots between education and workforce. I was able to work as the K - 12 Career Readiness Coordinator for 2 1/2 years prior to taking the Assistant Principal position at Shippensburg Area Middle School. I pride myself on listening to students, parents, and staff and working together to determine the best solution for all stakeholders. I see an amazing future for all of our students following their time at SAMS.
On a personal level, I am married to a Licensed Clinical Social Worker and we are the proud parents of an 12 year old incoming 7th grader at CAMS North. We enjoy vacationing to the Outer Banks, NC and exploring other places within the United States. Additionally, you can find me binge watching the latest medical drama on streaming devices or testing out the fantastic restaurant opportunities Franklin County has to offer. Education is truly my passion and I am privileged to be apart of each student's journey. I look forward to talking with each student this school year and making their time at SAMS an exciting adventure. - Mrs. Barnhart
A message from the Assistant Principal, Mrs. Fitz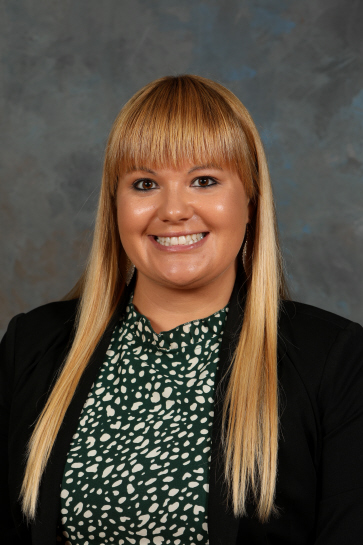 Welcome to Shippensburg Area Middle School! My name is Mrs. Fitz and I am the assistant principal at SAMS for last names L-Z. I am excited to begin my first full year as your assistant principal and help to create a positive environment for everyone. As a 2012 graduate of Shippensburg Area Senior High School, I hold much Greyhound Pride in my heart. I have kept my Shippensburg roots over the years as I have received my Bachelor's Degree in Mid-Level Education in 2016 and my Masters Degree in Educational Leadership in 2021 both from Shippensburg University. I am also a current resident of the Shippensburg community and look forward to creating positive relationships with students, staff, parents, and community members. Prior to becoming an assistant principal, I taught one year of 6th grade Science at Martinsburg South Middle School in Martinsburg, WV and five years of 7th grade Life Science at Linglestown Middle School in the Central Dauphin School District.
My goal as an administrator is to create a welcoming environment where all students feel safe and supported. I believe that all stakeholders should be involved in the educational process and believe that communication and collaboration are important to the overall success of our students. I am beyond excited to be back home in Shippensburg as a Greyhound and look forward to promoting our PBIS Greyhound Expectations: Be Safe, Be Respectful, Be Prepared, and Be Caring.
- Mrs. Fitz